(Endeavour, Classic J-class ship originally built in 1934 for the America's Cup. Restored by Royal Huisman in The Netherlands)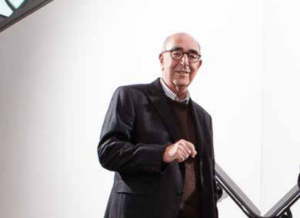 Joost Vogtländer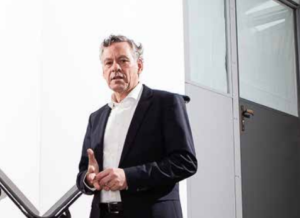 Erik Wijlhuizen
Senior consultant
Joost studied physics at the Delft University of Technology (graduated 'cum laude' in 1971), and attended the Top Executive Course of IMD, Lausanne (1990).
His business career was focussed on manufacturing technology, logistics, and ICT systems. He was member of the executive board of a European production company in the field of paper and packaging (8 billion $ multinational; 1990-1996).
In 1996 he decided "to start something new", and founded his own strategy consulting company Aiming Better, Amsterdam.
In 2001, he finished his PhD thesis on the subject of the delinking of economy and ecology: the model of the Eco-costs / Value Ratio. He has written 5 books in the field of quantitative assessment of sustainability, sustainable business strategies and eco-efficient value creation.
He is Associate Professor at the Delft University of Technology, Product Innovation Management, and also associate of Sustainable Endeavour.
Joost was born on June 24, 1947, in The Netherlands. He is married, has 3 children and 7 grandchildren.
He is knight of the Orde van Oranje Nassau.
Joost is author of 5 books:
LCA-based assessment of sustainability: the Ecocosts/Value Ratio, 2010, Delft Academic Press
Eco-efficient Value Creation, sustainable strategies for the circular economy, 2nd edition 2014, Delft Academic Press
A practical guide to LCA, for students, designers, and business managers, 4th edition 2016, Delft Academic Press
A quick reference guide to LCA DATA, and eco-based materials selection, 2nd edition 2015, Delft Academic Press
Bamboo, a sustainable solution for Western Europe (co-author), 2009, Delft Academic Press
Joost has developed two apps for IOS and Android:
Idemat for sustianbale materials selection
IdematLightLCA for simple LCA calculations
Senior consultant
Erik studied civil engineering (sanitary engineering) at the Delft University of Technology and graduated in 1983 on energy efficient wastewater treatment plant design for Spijkenisse municipality.
Following a three years assignment as project engineer on an agriculture development project in Bangladesh Erik continued his career at international consulting (Royal Haskoning and ERM) to a range of industrial sectors like Oil and Gas, Chemicals and Manufacturing in the field of health, safety, environment and sustainability. Gradually Erik's skills developed from pure consulting to auditing, due diligence and interim management on QHSE and sustainability matters.
The 30+ years experience record in consulting and project management is long and diverse ranging from health, safety & environmental training of construction crews in Gabon, multiple years safety performance management program within 50 plants across EMEA (steel products) to board room consulting with multinational chemical firms on influencing investment decision making.
In 2010 he established the firm Sustainable Endeavour to assist companies in achieving their QHSE and sustainability goals through strategy development and implementation. QHSE and sustainability (delinking ecology and economy) are considered an integral part of the business.
Within the firm, Erik's contribution is on implementing quantitative assessment and monitoring of sustainability and strategies of eco-efficient value creation and playing a company internal role to integrate these QHSE aspects into the business.
Erik Wijlhuizen is born in January 1957 in The Netherlands, worked extensively across borders in Asia (3 years as a volunteer for the WCC in Bangladesh) Africa and Europe. Sports (running, swimming and cycling) are an integrated part of life.
Contact:
Sustainable Endeavour
Erik Th.J. Wijlhuizen ir.
Krugerlaan 102
2806 EL
Gouda
Telefoon: +31 6 11318314
Skype: Erik.Wijlhuizen
Email: Erik.Wijlhuizen@sustainable-Endeavour.com